Newsletter Innovart Tours October!
Argentina will have a new Airline! 
LASA not low cost, Smart cost.
It is going to be in operation since November 1st with ROUTE 5 and ROUTE 4 doing "HUB" in the City of Neuquén flying from Monday to Saturday.
The Company carries out its flights with Embraer ERJ-145 aircraft, which was brought from Canada and has 50 seats. It is very versatile and provides reliability and performance.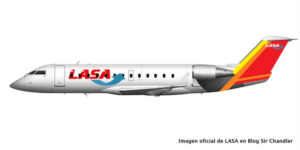 BUENOS AIRES CITY CENTER

AEP National Airport 

will be closed during the G20 World Meeting!
Please take into account that as G20 World Meeting will be held in Buenos Aires in November, the government has informed today that Buenos Aires domestic airport (AEP) will be closed to the public on November 29th, 30th and December 1st. Therefore, flights from/ to Buenos Aires and connecting flights will not be operating during these days.
NEW TOURS AVAILABLE!
GREAT & EAT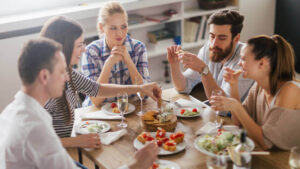 It is a 2 to 3 hours experience at a local resident's home, sharing a homemade lunch or dinner.
An included meal is a specialty of the hosts, but also something representative of the destination.
It includes an entrance, main course, dessert, soft drinks and a glass of an alcoholic drink.
It is feasible in different destinations in Argentina:
Salta, Buenos Aires, Tigre Delta, Pampas, Bariloche, El Calafate, Chaltén.
Perfect for Fly & Drive programmes!
EMPANADAS COOKING CLASS WITH LOCAL WOMEN – 

FACE TO FACE EXPERIENCE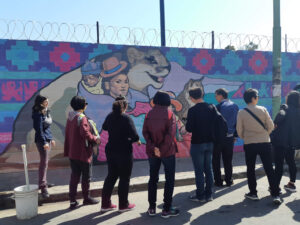 Each week these women meet in a house or dining room in their neighborhood and exchange recipes from their
countries and communities. The meetings end with a lunch where everyone tastes the dishes that they prepared together following the indications of the recipe of the week. These meetings give them the opportunity to have a place where they can converse and support each other.
They open their doors to our passengers in order to enjoy a unique experience!!
See more: Click here
PREMIUM WINE TASTING!
Enjoy exclusive wines from the different regions of Argentina, perfectly matched with regional food specialties. Guided by a local sommelier, our tastings take place in the heart of the trendy Palermo Soho neighborhood. Taste unique Argentine flavors, improve your knowledge about our wines and its history and have fun!
See more: Click here
PATAGONIA
USHUAIA NEW TOUR!
CRAB FISHING IN LOCAL VILLAGE + GOURMET LUNCH – FULL DAY
Live an unforgettable journey in a picturesque village by the sea. You will feel like a local sailor, fishing your own crab and cooking it in a family house.
All this while learning the culinary secrets to cook it in a Patagonian style!
See more: Click here
REOPENING MONTE LEÓN FARM & LODGE
A perfect option for Fly & Drive programmes!
The nearest airport to get there is Río Gallegos Airport, which is 2:30 h from the Hostería.
There you can rent a car to visit the National Park and the towns of Puerto Santa Cruz and Isla Pavón.
This programme can be combined with other destinations, such as El Calafate, to offer a very authentic and different option from the Andean Patagonia to its customers.
It is a 5- hour- driving trip.
Thinking of a complete tour through Atlantic Patagonia, in remote Patagonia, of marine life sanctuaries, ideal for watching Magellan Penguins, sea lions and a huge number of diverse seabirds, in addition to steppe. The perfect combination is with Bahia Bustamante Lodge, it is 900 km to the north.
See more: Click Here
PUERTO DESEADO – HIDDEN TRESURE IN PATAGONIA!
A perfect option for Fly & Drive programmes!
Located on the northeast of Santa Cruz province and to the south of the wide entrance of the Gulf of San Jorge, it is mainly characterized by its location on the north coast of the mouth of Río Deseado (Deseado River), a drowned valley or drowned river valley which, with the shape of a long and narrow funnel, makes its way into the Atlantic Ocean.
In 1834, Charles Darwin explored the estuary down its final stretch, and in 1876 Francisco Pascasio Moreno repeated the same journey. In 1881, a delegation of Prefectura Naval Argentina (Argentine Maritime Authority), Subdelegación Marítima de Puerto Deseado, settled in the Entrance to Puerto Deseado southern margin of the estuary.
See more: Click Here
NORTHEAST
AIR IBERÁ, Air Taxi!

A new way to connect Puerto Iguazú with Iberá Wetlands!
Airibera operates from Posadas, Puerto Iguazú, Corrientes and Resistencia.
Crew: 1 pilot
Capacity: up to 3 passengers
Baggage: Up to 23 kilos per passenger
Airbera allows excellent aerial views of the estuarine ecosystem and shorten distances.
See more: Click Here
IBERÁ LODGES
RINCÓN DEL SOCORRO RESERVE & LODGE
Rincón del Socorro is a private reserve, owned by CLT, located within the Iberá Nature Reserve.
CLT has reached an agreement with the governments of Corrientes and Argentina to donate the Rincón del Socorro nature reserve together with the rest of its properties to create theIberá National Park.
In total there are 150,000 hectares that have been added to the already existing Iberá Nature Reserve.
The hull of Rincón del Socorro and the lodge will remain as private properties.
See more: Click Here
POSADA UGUAY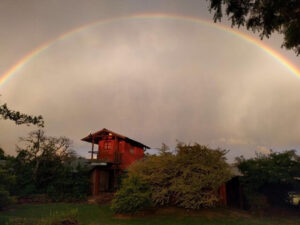 Posada Uguay is located in a privileged area of Esteros del Iberá, near the estuary and with direct access to Laguna Fernández, which is part of the complex ecosystem that makes up the entire 12,000 km2 of the Ibera. An area with many attractions to be explored by boat, by kayak, by bicycle, on foot and/or on horseback.
Once at the inn, the shadow of an immense Tipa (Tipuana tipu) welcomes visitors and dresses the surroundings with its elegant branches. The inn, small and cozy, blends into the landscape. It has several shaded areas, where you have the chance to enjoy a good "mateada" at sunset.
See more: Click Here
SAN ALONSO RESERVE & LODGE
San Alonso is an island in the heart of the Esteros del Iberá.
You have access to this place by water or by air. The coasts of the island bathe, in part, in the waters of the Paraná lagoon and the rest of the contour is a pure estuary.
The isolation allows visitors to be surrounded by a 360º view of nature that constitutes a safe environment, ideal to house the Yaguaretés Experimental Breeding Center (CECY).
The style of the house is unique for its elegant simplicity. It is completely covered with wood and decorated with much detail. A wide gallery in the shade of lapachos and timbos keeps the house cool even on summer days.
See more: Click Here
CUYO
MENDOZA
Winter has finished and the landscape dressed in white has given way to the first shoots of the vineyards and wildflowers of the natural areas.
Welcome spring!
Start the season of more hours of sunlight, warmer sunsets, and perfect weather with a glass of wine and a stove at sunset.
DOMESTIC FLIGHTS 
AEROLINEAS ARGENTINAS, ALL THE AVAILABLE FLIGHTS!
Direct flights and via Buenos Aires.
RATES
New rates valid until March 2020 available on our website for registered users!
Contact in Europe:
Germany:
Sales Manager: Julia Bossio

sales@innovartours.com
Barcelona:
Sales Manager: Julia Bossio

julia@innovartours.com
Contact in Argentina:
Buenos Aires
Sales Manager: Yasmin Bossio
yasmin@innovartours.com
Founder and Managing Director:
Lic. Natalia Bossio
natalia@innovartours.com