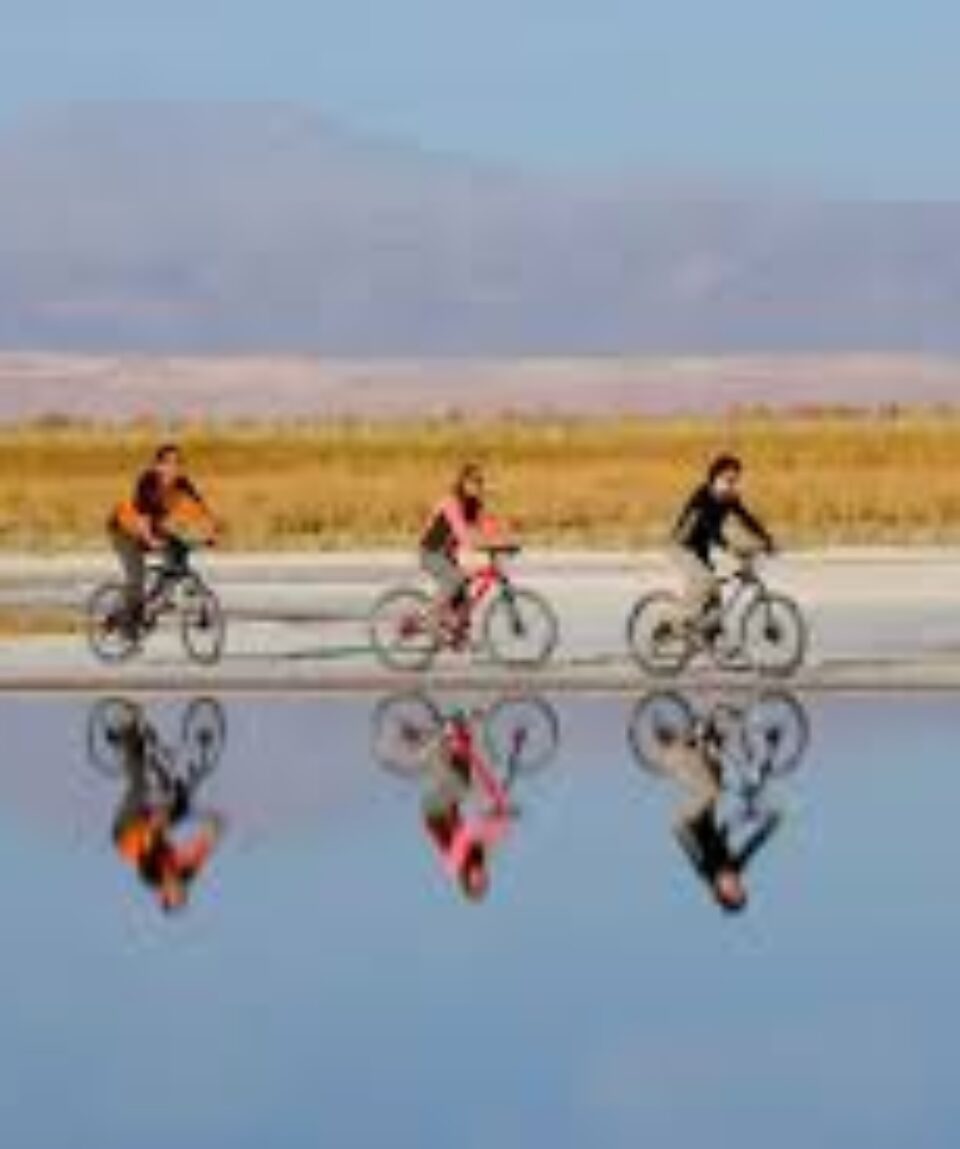 BIKE TO CEJAR LAGOON – HALF DAY
from
Vacation Style

Holiday Type

Adventure, Bike, Boutique, Budget, Charming, Ecofriendly, Family-friendly, GROUP DEPARTURES, Mid-range, Photograph, Quiet, Sports, Trendy
All about the BIKE TO CEJAR LAGOON – HALF DAY.
From San Pedro de Atacama towards the northern part of the Atacama Salt Flat we will bike for around 1:45 (19 kms) where we will visit The Cejar lagoon complex, which encompasses 3 Saline Domes filled with salty water that due the huge amount of salinity produces a floating effect which makes its bathing experience a relaxed and fun moment for everybody while your eyes enjoy themselves by looking at the breathtaking landscape surrounding the lagoons. Furthermore, our next stop will be the Ojos Del Salar, which are two sweet water sinkholes that looks like 2 eyes. where we will be able to have an extra bath. Finally, we will have the chance to either bike back or use our supporting car.
Recommendations: comfortable clothing and shoes ir order to bike, bathing suit and towel, water, sunscreen and coat for sunset in case an afternoon excursion it is requested.
Note: on the Cejar lagoon complex there are changing rooms, showers and toilets. Although, there are not markets to buy food so make sure to bring some snacks.
Altitude: 2.436 m.a.s.l.
Duration: 5 hours.
-Regular tour departs everyday, all year long.
-Private tour departure schedule is coordinated previously with the passenger depending on their availability.
The tour package inclusions and exclusions at a glance
What is included in this tour?
Items that are included in the cost of tour price.
Pick up and Drop off at your hotel;
First aid kit;
Radios;
English Speakig Guide.
What is not included in this tour?
Items that are not included in the cost of tour price.