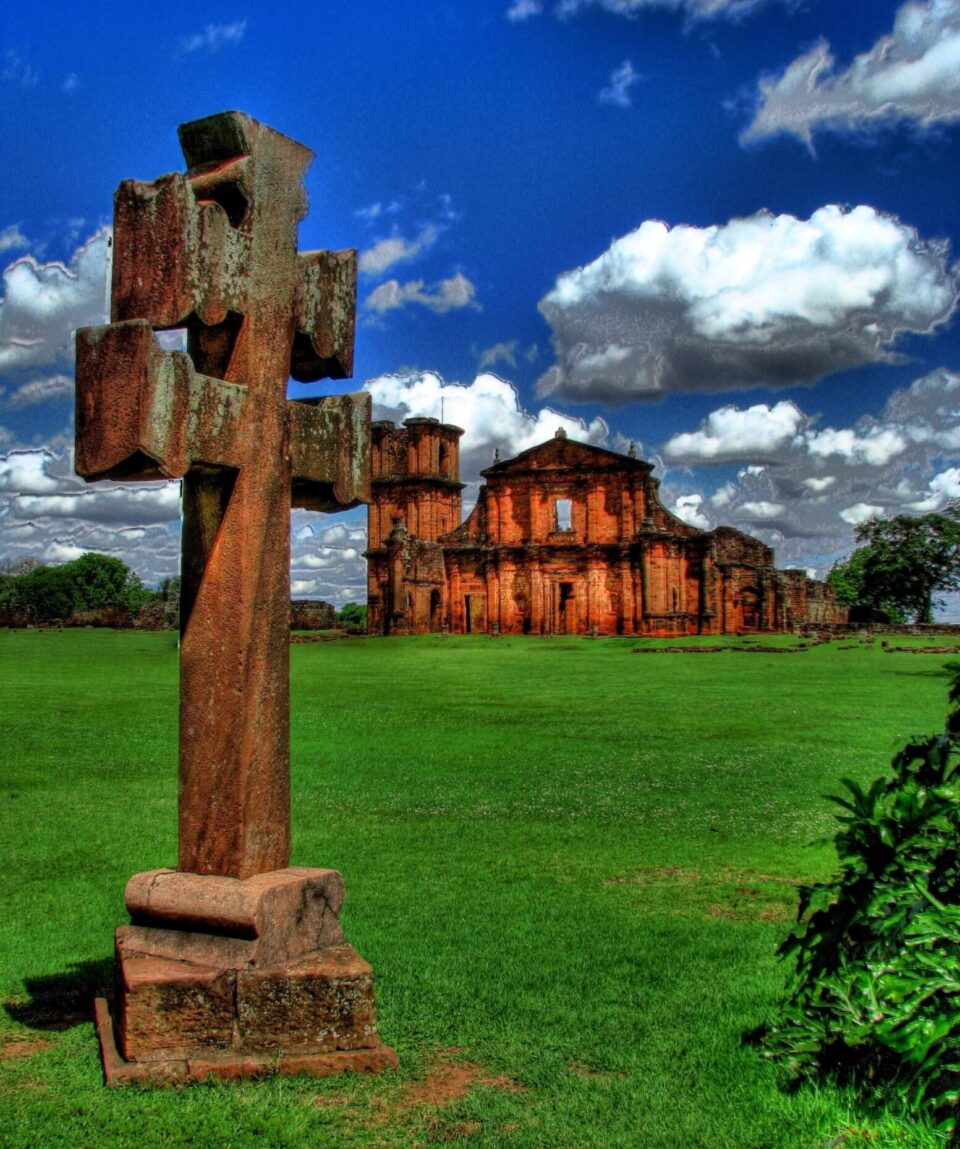 BRAZIL: JESUITIC RUINS OF SAO MIGUEL – FULL DAY – PRIVATE
from
Vacation Style

Holiday Type

Adventure, Budget, Charming, Family-friendly, GROUP DEPARTURES, Historical, Local People, Mid-range, National Park, Photograph, Quiet, Trendy, Walking Tour
All about the BRAZIL: JESUITIC RUINS OF SAO MIGUEL – FULL DAY – PRIVATE.
The missions that can be visited in this region are located in the state of Rio Grande do Sul at an approximate distance of 240 km. from the city of Posadas, these reductions were known as the 7 villages of missions and settlements in Sao Borja, Sao Nicolau, Sao Luis Gonzaga, Sao Miguel Arcanjo, Sao Lourenzo Martyr, Sao Joao Batista and Santo Angelo Custodio. Of these towns, today we can visit the ones that are detailed below. In the missions of Brazil there are archaeological sites that differ from the rest due to their architectural peculiarities such as the case of Sao Miguel Das Missoes that has a Renaissance influence in its construction and is next to San Ignacio Mini (Argentina) which are best preserved not only in what has to do with the temple but the Jesuit complex itself, as well as the visitor appreciate the pattern of settlement used.
Sao Miguel das Missoes: Located in the municipality that bears his name, was founded in 1937 in the center of the state of Rio Grande do Sul, by the attacks of bandeirantes, the mission was abandoned and transferred to Argentina and in 1687 the Guarani and Jesuits return and refers to its current location, reaching more than 7,000 inhabitants in its peak period. This Jesuit complex has a museum of imagination and a unique guide of its kind, with more than 100 sculptures of polychrome Baroque art that can be found in the museum. It was created by the federal government of Brazil and is named after its builder, Arq. Lucio Costa, which brings together images of the Jesuits of the 3 countries. In Sao Miguel das Missoes you can see 2 features that are not found in any other set: The missionary cross located at one end of the central plaza, this cross was lost from the other villages and the only exponent that survived the time and looting is in this mission. And the jesuitic source is the other particularity existing here, it is a source that is located 1,50 km from the archaeological site, it was used for the consumption of water and for the washing of clothes, it is channeled by a system of pipes of stone working and taking advantage of the unevenness of the terrain.
Duration: approx. 8 hours
-Only private tour available. The departure schedule is coordinated previously with the passenger depending on their availability
The tour package inclusions and exclusions at a glance
What is included in this tour?
Items that are included in the cost of tour price.
Pick up and Drop Off at your hotel;
English Speaking guide.
What is not included in this tour?
Items that are not included in the cost of tour price.
Entrence Fee to Jesuitic Ruins Sao Miguel;
Tips.