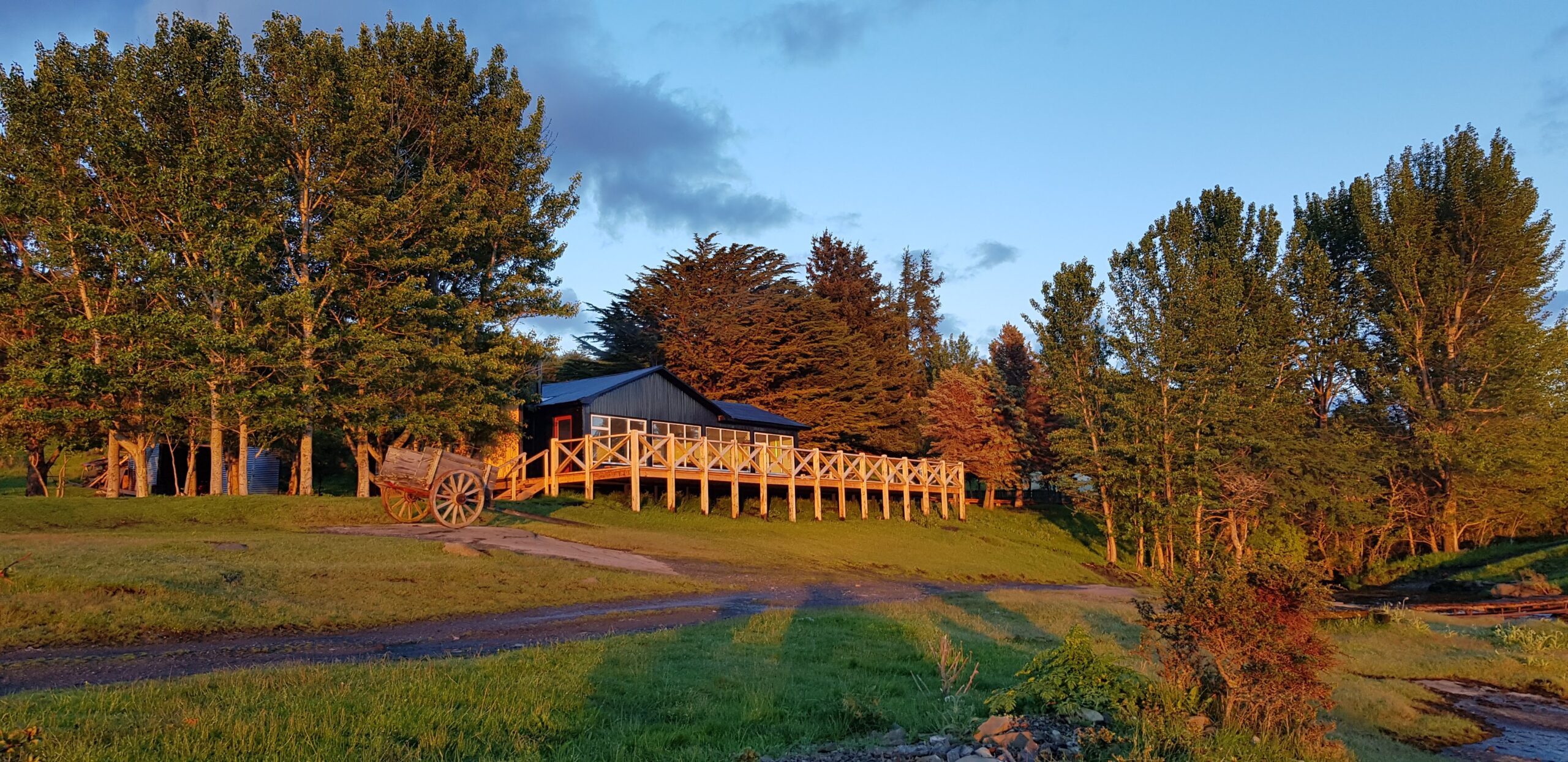 ESTANCIA BAHÍA ESPERANZA – HALF OR FULL DAY
from
Vacation Style

Holiday Type

Adventure, Bike, Bird Watching, Boutique, Budget, Charming, Classic, Ecofriendly, Face to Face, Family-friendly, GROUP DEPARTURES, Hiking, Horseback Riding, Luxury, Mid-range, Mountain, Mountain bike, National Park, Navigation, Photograph, Puerto Natales, Quiet, Rural, Trendy, Walking Tour
All about the ESTANCIA BAHÍA ESPERANZA – HALF OR FULL DAY.
Estancia Bahía Esperanza is a 2,200 – hectare private reserve located on the Antonio Varas Peninsula, in front of Puerto Natales. Due to its characteristics, the Antonio Varas Peninsula is only accessible by sea, crossing the Ultima Esperanza Fjord and is connected to the continent by the inaccessible Southern Patagonian Ice Fields. This makes Bahía Esperanza a unique and exclusive place, where you can get to know the tasks of the countryside combined with attractive activities for lonely travelers in small groups or in family, choosing between horseback riding, mountain biking or simply hiking through lush forests and viewpoints of great scenic beauty.
This reserve is strategically located in the transition area between the rainy climate of the Patagonian fjords and the dry climate of the continent, which facilitates the observation of some 33 bird species. Some species live throughout the year in the bay and others use it only during their migration process to other areas. More than 13 different species of trees and a similar number of shrubs can also be identified.
The landscape in this reserve is wonderful. Scheduled and low impact visits have allowed the recovery and conservation that has been transformed into the home of various bird species that have found the peace, security and tranquility they need to live.
Note: it can be arrange as a half day or full day tour.
-Regular tour departs everyday,  from September to March.
-Private tour departure schedule is coordinated previously with the passenger depending on their availability.
The tour package inclusions and exclusions at a glance
What is included in this tour?
Items that are included in the cost of tour price.
Transfer from the pier to the Estancia (round trip);
Creole Breakfast;
Lunch (for Full Day tour);
Horseback riding;
Hikes;
Bike Rides;
Work with animals;
Bird Watching.
What is not included in this tour?
Items that are not included in the cost of tour price.
Pick up and Drop off at your hotel;
Lunch (Half Day tour);
Tips.