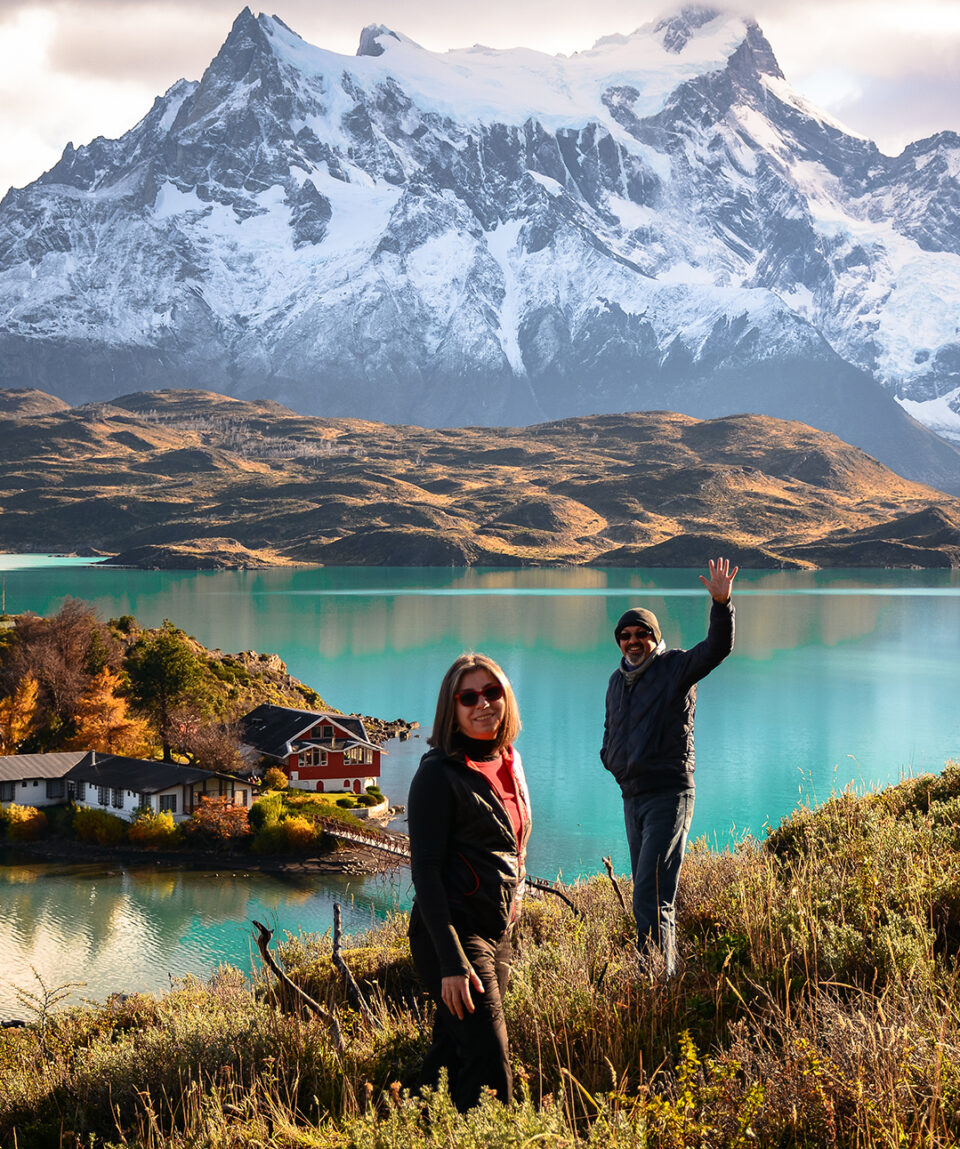 FIRST CLASS: TORRES DEL PAINE – FULL DAY
from
Vacation Style

Holiday Type

Adventure, Boutique, Budget, Charming, Classic, Ecofriendly, Family-friendly, Glaciers, GROUP DEPARTURES, Hiking, Lake, Luxury, Mountain, National Park, Photograph, Puerto Natales, Quiet, Trendy
All about the FIRST CLASS: TORRES DEL PAINE – FULL DAY.
Departure from your hotel to the Cueva del Milodón located 24 kilometers north of Puerto Natales. Before reaching the cave, the access road passes through the "Silla del Diablo", a name that comes from the popular imagination given to a rocky structure with the appearance of an armchair, which is said to have been "seat" of the Milodón and that the legend transformed to "devil".
At the end of the visit, we continue along the new access road to the Torres del Paine National Park, where we can observe lagoons and mountain ranges along the way. Next, it is possible to admire the beautiful landscape that surrounds us from the Mirador del Lago Gray (view towards the Grey Glacier, the Macizo del Paine and the Lago del Toro). A couple of Kilometers later it is possible to observe the Cuernos del Paine, arriving at the bifurcation that takes us towards the Lago Grey area. In this sector we can take a pleasant walk along the shore of Grey Lake.
Back in the parking lot of the area, we take the route back to a restaurant located inside the park to take a moment of rest with the option to have lunch (lunch not included in the price).
At the end of this restful break, we begin the second stage of our visit to the Torres del Paine National Park, heading to the Salto Grande sector. We will visit the viewpoint of Lake Nordenskjold and continue enjoying diverse views in our wavy route that brings us little by little to the sector of Laguna Amarga. After admiring this pleasant spectacle, we will return to Puerto Natales passing by the Mirador del Lago Sarmiento, arriving at dusk and bringing an unforgettable experience.
Duration: approx. 10 hours.
-Regular tour departs everyday, from October to April, at  07.00 am.
-Private tour departure schedule is coordinated previously with the passenger depending on their availability.
The tour package inclusions and exclusions at a glance
What is included in this tour?
Items that are included in the cost of tour price.
Pick up and Drop off at your hotel;
Snack: water, cereal bar, chocolate, salt cookies;
English Speaking guide.
What is not included in this tour?
Items that are not included in the cost of tour price.