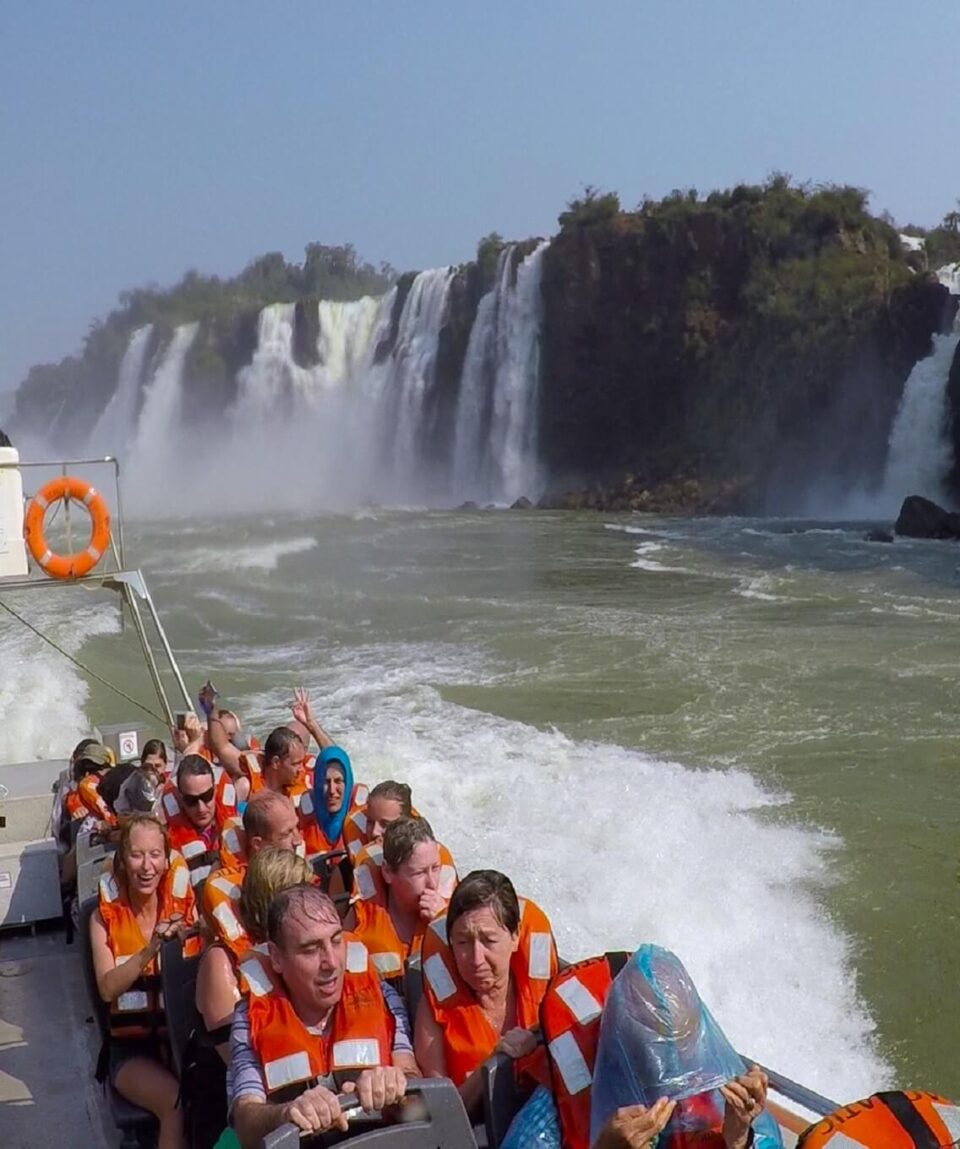 GREAT ADVENTURE BOAT RIDE – ADDITIONAL IN FULL DAY IGUAZÚ FALLS ARGENTINIAN SIDE
from
Vacation Style

Holiday Type

Adventure, Charming, Classic, Falls, Family-friendly, Forest, Jungle, Kayaking, Navigation, Trekking, Trendy, Water Sports
All about the GREAT ADVENTURE BOAT RIDE – ADDITIONAL IN FULL DAY IGUAZÚ FALLS ARGENTINIAN SIDE.
This trip combines the wonders of the jungle and the waterfalls.
Departing from the Operative Center or from the Visitors' Center, you shall enter the jungle by the Yacaratiá trail in trucks specially designed for this environment. Bilingual guides (Spanish and English) will show the natural and cultural resources.
This 5 kms long stretch ends at Puerto Macuco. At its dock, visitors shall board on the boats that shall be sailing in the Lower Iguazu River for as long as 6 kms, heading towards the waterfalls area, enjoying plentiful rapids.
Upon reaching the Three Musketeers Fall, visitors shall be able to see the falls of both the Argentinian and Brazilian sides crowned by the view of the Garganta del Diablo (Devil's Throat). Afterwards, the most exciting point comes when facing the incomparable San Martín waterfall, the second in dimension and the biggest any boat may face.
At the end of the trip, you shall descend from the boat on the dock located in front of the San Martín Island, where visitors may continue enjoying the landscape joining the runways system of the Lower Circuit.
This excursion can also be made in the opposite direction: from the San Martín dock to the Visitors' Center.
Kids from 12 years old and above are allowed to ride Great Adventure and Nautical Adventure upon presentation of Passport or ID.
Duration: approx. 1 hora and 20 minutes.
–Only additional to FD Iguazu Falls Argentinian Side. The departure schedule is coordinated previously with the passenger depending on their availability.
The tour package inclusions and exclusions at a glance
What is included in this tour?
Items that are included in the cost of tour price.
Great adventure Navigation Ticket
What is not included in this tour?
Items that are not included in the cost of tour price.
English Speaking Guide;
Entrance to the National Park.