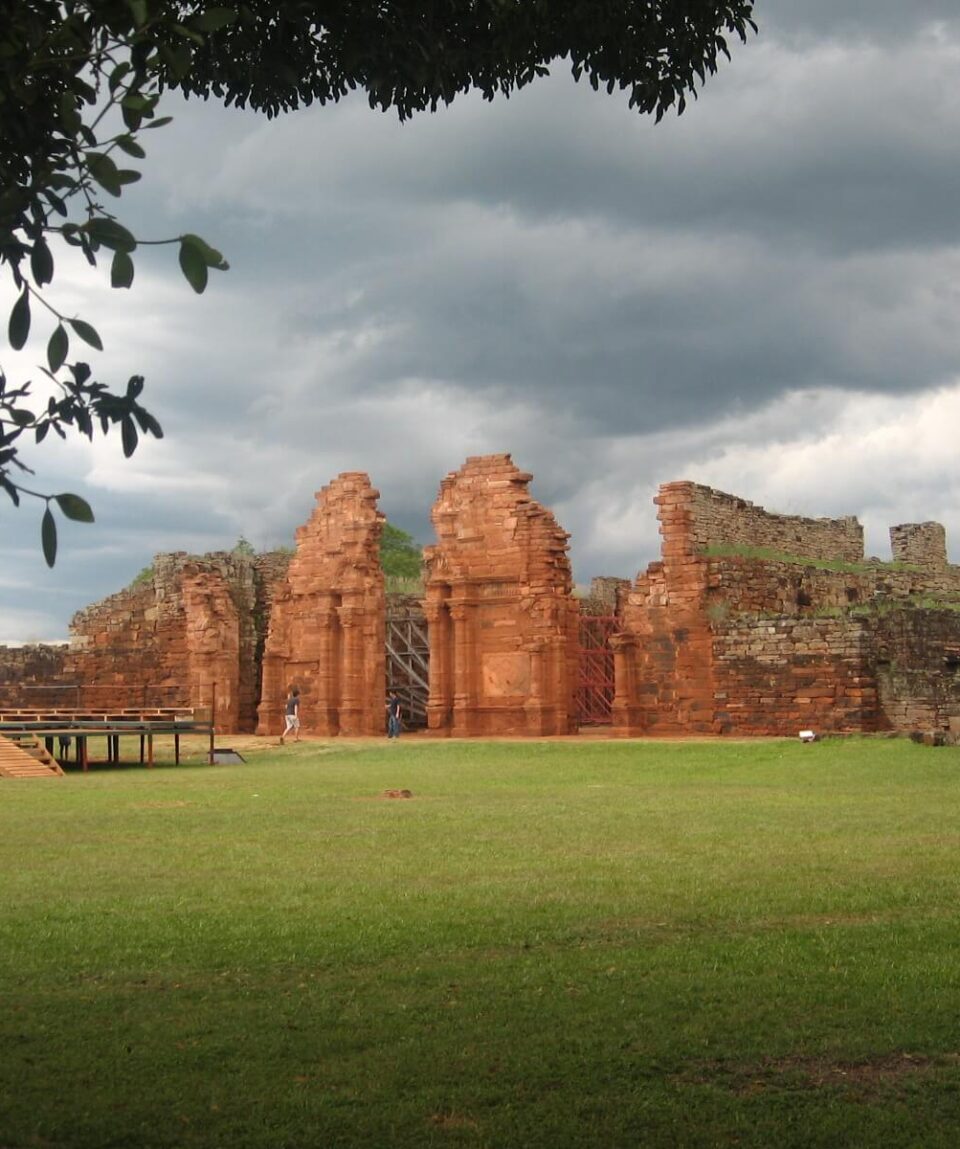 JESUITIC RUINS OF SAN IGNACIO & WANDA MINES – FULL DAY
from
Vacation Style

Holiday Type

Adventure, Budget, Charming, Classic, Falls, Family-friendly, Historical, Local People, Mid-range, Photograph, Walking Tour
All about the JESUITIC RUINS OF SAN IGNACIO & WANDA MINES – FULL DAY.
San Ignacio Ruins: The best known ruins of the reduction of San Ignacio Mini, a Jesuit mission founded in the early seventeenth century to evangelize the native Guarani 1 by the Jesuit priest, now San Roque Gonzalez de Santa Cruz, are in the current town San Ignacio, in Misiones province of Argentina, distant about 60 km from the provincial capital, Posadas. Although the initial seat of San Ignacio Mini (San Ignacio Miní I) is located at the northern end of the current Brazilian state of Parana where between the sixteenth and eighteenth centuries the territory of such a state formed the hispanojesuítica region of La Guaira.
Wanda Mines: Located 40 kilometers from Puerto Iguazu and Posadas 260, here are the famous Wanda Mines, a deposit of semiprecious stones quartz crystals, amethyst, agate and topaz, among the most important.
Lying on the Paraná River, allows visitors to appreciate this unique attraction open pit or "natural" as is commonly referred to this kind of sites that are practically on the face of the earth.
Duration: approx. 10 hours
-Regular tour departs every Wednesday and Saturdays.
-Private tour departure schedule is coordinated previously with the passenger depending on their availability.
The tour package inclusions and exclusions at a glance
What is included in this tour?
Items that are included in the cost of tour price.
Pick up and Drop Off at your hotel;
English Speaking guide.
What is not included in this tour?
Items that are not included in the cost of tour price.
Entrence Fee to Jesuitic Ruins;
Entrence Fee to Colonia Wanda;
Tips.