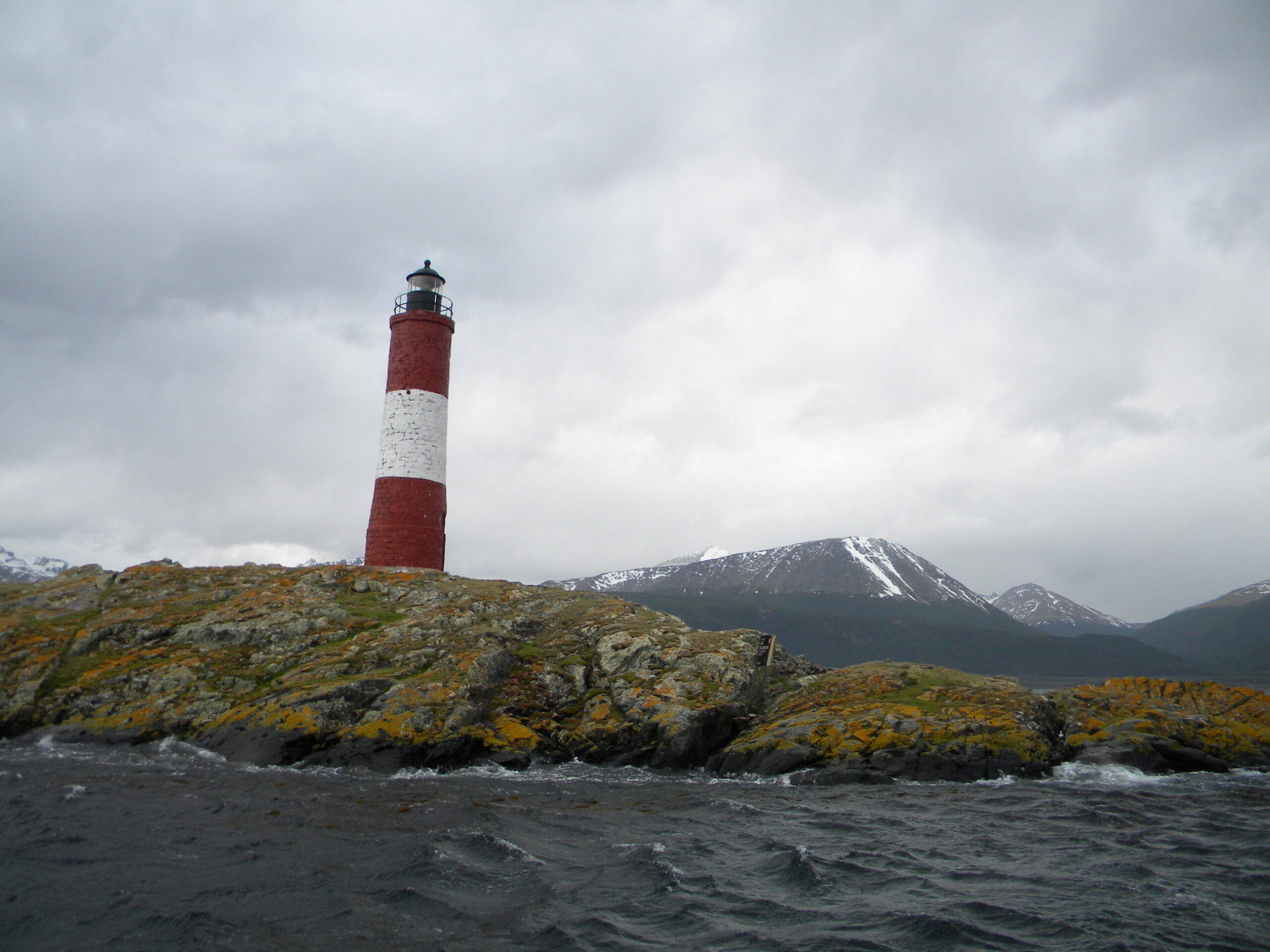 NAVIGATION BEAGLE CHANNEL TO ESTANCIA HARBERTON – FULL DAY
from
Vacation Style

Holiday Type

Adventure, Bird Watching, Budget, Charming, Classic, Family-friendly, Farm, Horseback Riding, Lake, Mountain, National Park, Navigation, Quiet, Romantic, Rural, Seaside, Trekking, Trendy, Urban
All about the NAVIGATION BEAGLE CHANNEL TO ESTANCIA HARBERTON – FULL DAY.
We begin the navigation from the Touristic Pier of our city, towards the Beagle Channel, enjoying as we move away from the coast, a panoramic view of Ushuaia's coast, sightseeing the most important buildings, such as the Maritime Museum (Old Prison), the End of the World Museum, the industrial area, and Mounts Olivia and Cinco Hermanos.
We sail Southwest, approaching the Sea lions` Island, where, from the ship, we will be able to enjoy the sight of sea lions specimens, watching them interact with their permanent environment in a wonderful scenery.
We continue the navigation towards the Bird Island, habitat of the Magaellanic
Cormorants and Imperial Cormorants, and also a privileged area to spot pecimens of the marine fauna.
Then we sail towards the Les Eclaireurs Lighthouse, in the archipelago with the same name, where the Mount Cervantes vessel wrecked on the year 1930.
Crossing the Beagle Channel heading North-South we will see Gable Island and Port Williams Navy Base (placed on Navarino Island, Republic of Chile). As we reach Martillo Island, we get near the beach and stay there for a while. It is amazing to watch how the Magaellanic Pinguin colony that nest during the summer get near the ship with great curiosity, get into the sea swimming under the ship and emerging back out. It is a feast to the eye that invites us to take countless pictures.
We continue until we reach Estancia Harberton, which invites us to visit the first Fuegian Farmhouse, with its building brought from England. The house belongs to the Bridges family and had its origins when they established there after the Anglican Mission ended in Ushuaia. The walk around the Farmhouse includes its natural reserve, the Bridge`s family cemetery, the Shearing Shed and the house facilities.
From here we return to the local pier, sightseeing through the way back both Estancia Tunnel and Fique.
Duration: 9 hours.
-Regular tour departs on Tuesdays, Thursdays, Saturdays and Sundays, from November to March, at 09.00 am.
-Private tour departure schedule is coordinated previously with the passenger depending on their availability.
The tour package inclusions and exclusions at a glance
What is included in this tour?
Items that are included in the cost of tour price.
Navigation ticket;
Port fee;
English Speaking guide.
What is not included in this tour?
Items that are not included in the cost of tour price.
Pick up and Drop Off at your hotel (transfer to Touristic Pier);
Lunch;
Entrence fee to Estancia Harberton;
Tips.