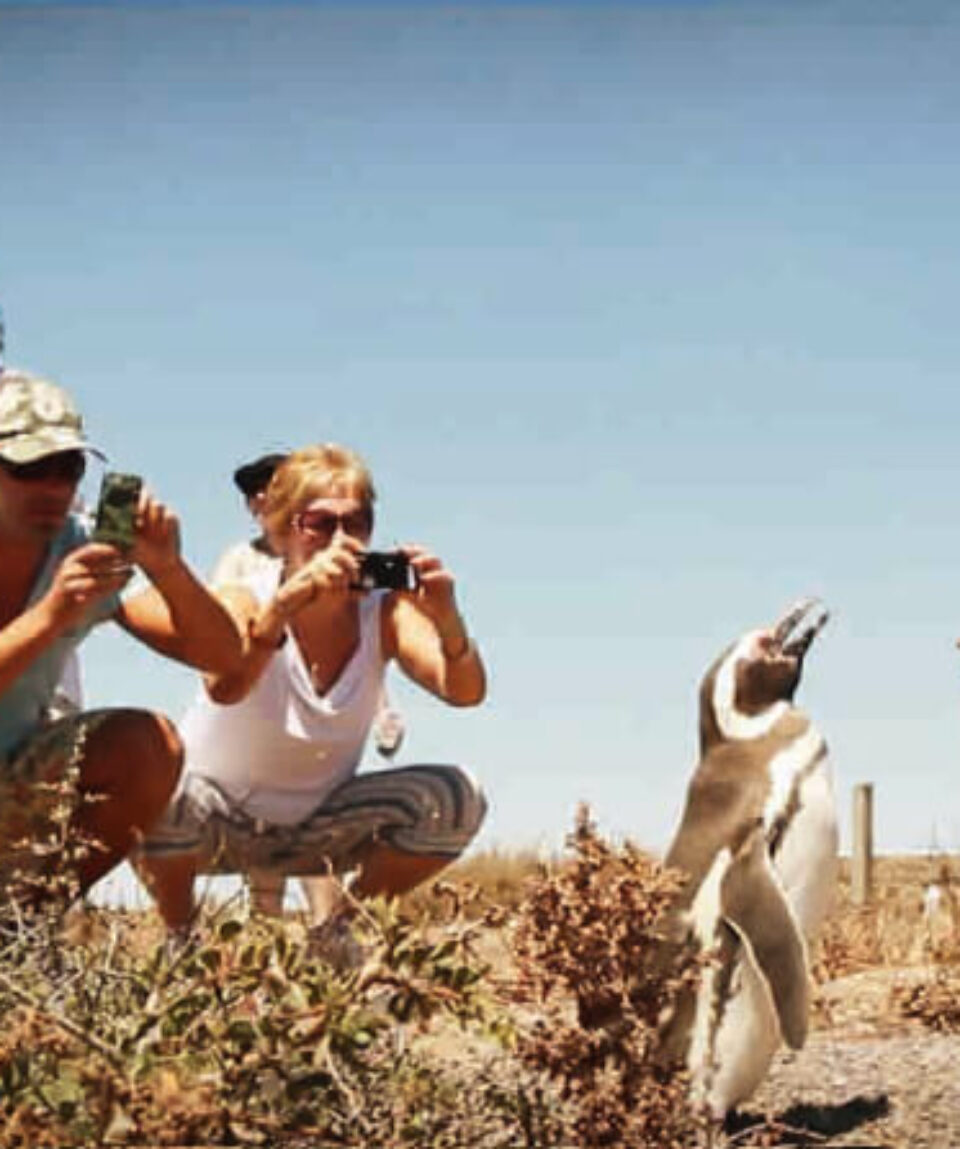 PENINSULA DE VALDES NORTH WITH SAN LORENZO FARM – FULL DAY
from
Vacation Style

Holiday Type

Adventure, Charming, Classic, Dolphins, Family-friendly, Lake, Navigation, Quiet, Romantic, Rural, Seaside, Trekking, Trendy, Whales Watching
All about the PENINSULA DE VALDES NORTH WITH SAN LORENZO FARM – FULL DAY.
This tour runs from September through April and has an approximate duration of 12 hours. We depart early in the morning towards the Wildlife Reserve Peninsula Valdes, UNESCO World Heritage Site since 1999.
After a one-hour drive we arrive in Puerto Piramides where we join a boat tour (optional) to see Southern Right Whales (Eubalaena australis) between June and December, and Southern Sea lions (Otaria flavescens) and cormorants between January and March. No boat tours operate in Puerto Piramides April and May.
Next we continue our journey to Estancia San Lorenzo, a traditional sheep farm, where we can taste a spectacular lamb barbecue for lunch (optional). After lunch we visit a stunning Magellanic penguin colony with about 500.000 penguins located 7 km/4,35 miles from the main house.
Our next stop is the Wildlife Reserve Punta Norte, where depending on the time of year, we can see Southern elephant seals (Mirounga leonina), Southern sea lions (Otaria flavescens), and eventually orca. Finally, we leave for Punta Cantor to observe Caleta Valdes, a large inlet that stretches along the peninsula's Atlantic coastline. On the way back, we make a stop at the Visitor Centre situated on the Isthmus Carlos Ameghino.
Along the way, we may run into wild rheas, tinamous, guanacos, foxes, cavies and armadillos.
Season: Operable from mid-September to the end of March.
Main Attractives: Whale watching (until mid December) or nautical tour (mid December to March), lamb on the grill, visit to the Magellan penguin reserve, elephants and sea lions, terrestrial fauna.
Estimated Time: 10 hs.
Departure Schedule: between 07:30 and 08:00 hs.
Route: 400 km approximately (200 km by asphalt and 200 km by gravel).
-Regular tour departs available everyday from July (with the opening of Punta Delgada) until the end of March, pick up time around 07.30 – 8.00am.
-Private tour departure schedule is coordinated previously with the passenger depending on their availability.
The tour package inclusions and exclusions at a glance
What is included in this tour?
Items that are included in the cost of tour price.
Pick up and Drop Off at your hotel;
English Speaking guide.
What is not included in this tour?
Items that are not included in the cost of tour price.