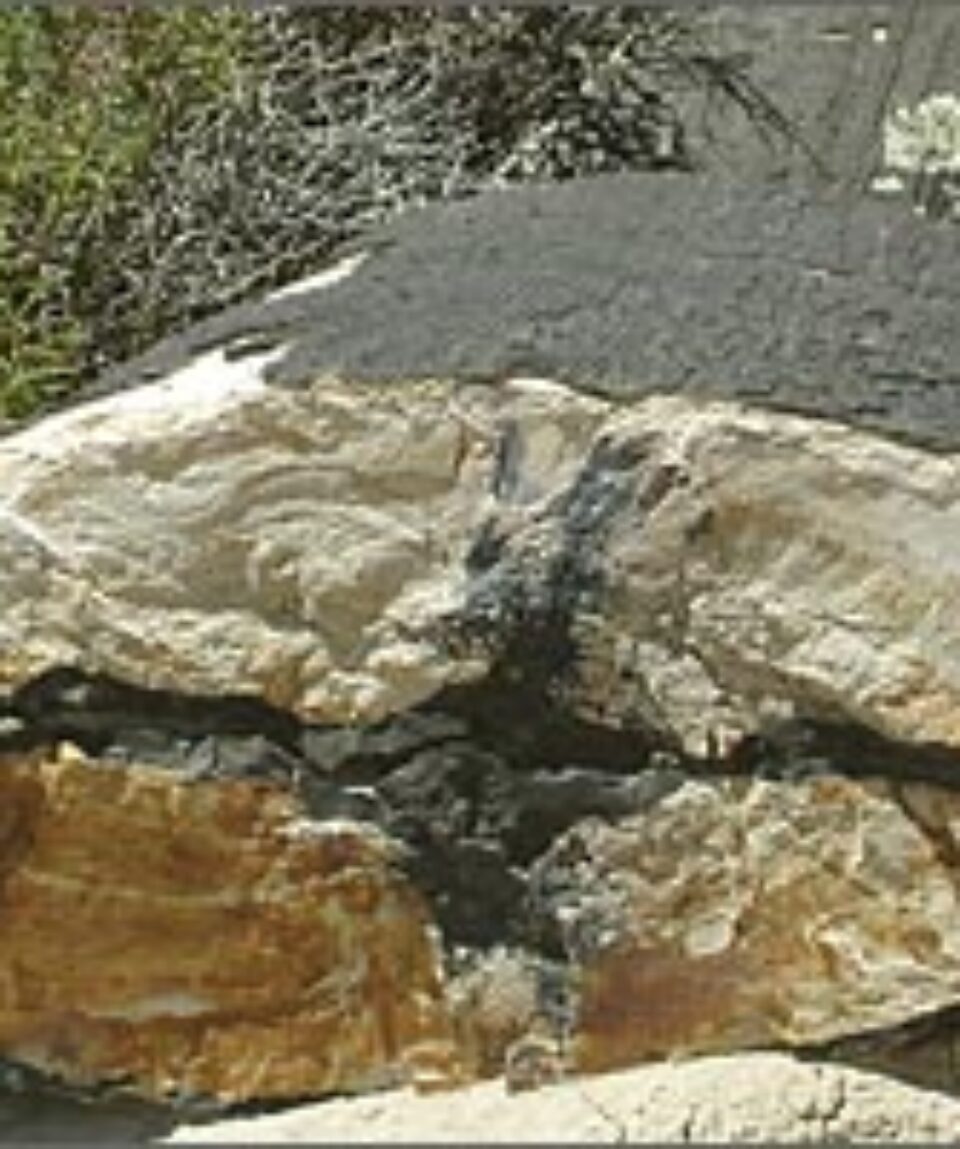 PETRIFIED FOREST – FULL DAY
from
El Calafate or El Chaltén
Vacation Style

Holiday Type

Adventure, Bird Watching, Budget, Camping, Charming, Classic, Climbing, Family-friendly, Forest, Hiking, Ice Trekking, Lake, Mountain, Quiet, Romantic, Rural, Seaside, Trekking, Trendy
All about the PETRIFIED FOREST – FULL DAY.
Come along with us to discover the wonderful world of petrified forests and gigantic dinosaurs that inhabited this area millions of years ago! This excursion, which takes us on a journey through a fantasy landscape that seems like another world, takes places on an estancia (ranch) half way between El Calafate and El Chaltén, just off a section of the mythical Route 40. This different option allows you to spend a day on the Patagonian steppe and is designed especially for those who enjoy being in contact with nature and want to experience unique places.
We depart El Calafate at 9 am for the 100-kilometre drive, partly along the mythical Route 40. During this journey we travel around the edge of the gigantic Lake Argentino and its wide valley, with views of the infinite hues of ochre across the immense Patagonian Steppe, with the Andes Mountains and the imposing Mount Fitz Roy as a backdrop.
We make a stop for about 15/20 minutes at Hotel La Leona (historical site). From here, we take a dirt track for 10 kilometres towards the west, along the south shore of Lake Viedma, as far as the slopes of Mount Los Hornos (Estancia Santa Teresita), where we arrive at the palaeontological site at around midday.
The next part of the tour takes us on foot into the enormous and deep depression in the ground, where 70 million year old petrified tree trunks can be found and from where we begin our adventure among the fossils. We make a stop for lunch at the halfway point of the walk.
During the entire walk it is possible to see an infinite number of petrified tree trunks lying on the surface, some with diameters of up to 1.20 m, bearing witness to times gone by when the climate was very different and supported abundant large-scale flora. Fossil remains of various different types of dinosaurs are occasionally uncovered.
This area is protected from the wind by Mount Los Hornos and by the fact that it is a natural depression in the ground. As it is in an area of steppe, it is very dry and the weather conditions are generally very pleasant.
The return bus leaves at approximately 2 pm and there is another stop at Hotel La Leona, from where transport will take you to El Chaltén, El Calafate or the airport (FTE), arriving at all of these destinations at about 4.30 pm. If your flight leaves after 6 pm, you can take advantage of this activity before catching your plane.
This excursion is perfect for you if you want to know what exists between El Chaltén and El Calafate and make the most of the journey between the 2 towns. So it's the perfect ending to a stay in El Chaltén; to visit en route back to El Calafate or on to Calafate airport – for any flights after 18.00.
Note: You can start this excursion in El Chaltén and continue your journey to El Calafate or the other way around.
Duration: approx. 8 hours.
-Regular tour departs available everyday from October to April at 09.00am.
-Private tour departure schedule is coordinated previously with the passenger depending on their availability.
The tour package inclusions and exclusions at a glance
What is included in this tour?
Items that are included in the cost of tour price.
Drop off at your hotel;
Lunch.
Entrance fee;
English Speaking specialist guide.
What is not included in this tour?
Items that are not included in the cost of tour price.
Personal kit;
Refreshments at Hotel La Leona;
Alcoholic or fizzy drinks;
Tips.
Part 1

TRANSFER TO THE TRAIL

This trek starts with a transfer to the trail head at El Pilar, located 17km to the north of the town. The journey itself is enjoyable for the lovely views of the valley, the Río de Las Vueltas, that we drive along, and constantly present the impressive Cordón de Los Cóndores. After about 20 minutes we start to see Mt Fitz Roy from a different angle.

Part 2

START WALKING

We start walking in a dense forest of lengas, that protect us from the winds coming off the Continental Ice Field. Right from the start we are able to see lots of different glaciers; Marconi, Eléctrico, Cagliero and in the distance, towards Lago del Desierto, the Vespignani glacier.

Part 3

KEEP ON WALKING

The path is easy as it's quite flat and the climbs are gentle. We arrive at our first viewpoint, Piedras Blancas glacier and a bit later we leave the forest and end up in a clearing where we can admire in all their splendour the peaks of "S", Saint Exupéry, Poincenot, Fitz Roy, Mermoz and Guillaumet.

Part 4

MORE WALKING

From here we continue for a few more minutes until we arrive at Poincenot camp ground, located in beautiful lenga forest inhabited by countless varieties of birds, which will accompany us with their song until we reach the campground Río Blanco. This is the base camp for the most adventurous climbers who will attempt to conquer these granite masses.

Part 5

START CLIMBING

We then climb 400m in about an hour until we arrive at Laguna de los Tres. On arriving at the highest point on the path, we are rewarded by the majestic views of Fitz Roy, the glacier de los Tres and its lagoon. The grandeur of this location makes you feel very insignificant.

Part 6

LAGUNA LOS TRES

From here we circle Laguna de los Tres and head towards the viewpoint of the Laguna Sucia and its glacier. Again, the breathtaking views are unforgettable.

After a rest and a bite for lunch, we will start the descent and walk back to El Chaltén.

Part 7

The end

En route we go past some varying landscape, crystal clear streams and we pass by Laguna Capri – a favourite spot for photographers. After visiting the lagoon we drop down into the valley where El Chaltén is located.

Having had such an exciting day, why not relax in the town having a beer made in the town's microbrewery or a hot chocolate with some homemade cake!?