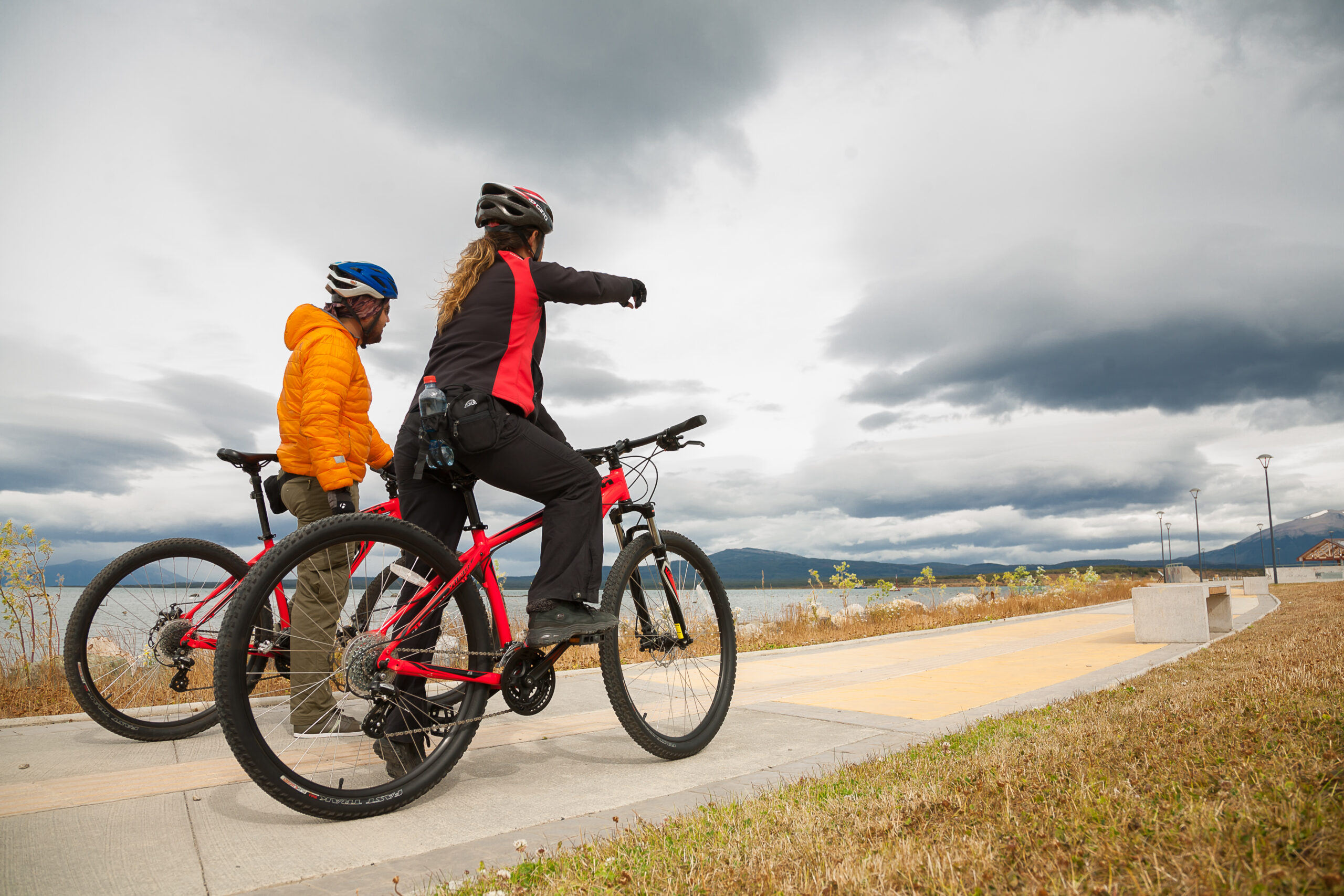 PUERTO NATALES BIKE TOUR – HALF DAY
from
Vacation Style

Holiday Type

Adventure, Bike, Boutique, Budget, Charming, City Tour, Classic, Ecofriendly, Family-friendly, GROUP DEPARTURES, Mid-range, Mountain, Photograph, Puerto Natales, Quiet, Seaside, Trendy, Urban
All about the PUERTO NATALES BIKE TOUR – HALF DAY.
After the instructions of our guide and the review of the equipment, we started this excursion from our office, located a few meters from the Plaza de Armas.
Puerto Natales is located on the shores of Señoret Canal, between Almirante Montt Gulf and Seno Última Esperanza. It is the capital of the Natales commune and of the Última Esperanza province, named after the navigator Juan Ladrillero in search of a route to the Strait of Magellan.
Three centuries passed after the discovery of Ladrillero before it was incursioned again in the area of Última Esperanza. Towards 1830, the expedition of the frigate HMS Beagle, explores the entire sector covered by Ladrillero. The names of some members of that expedition are familiar
today in the area: Robert Fitz Roy, William Skyring, James Kirke and the naturalist Charles Darwin. Around 1870, interest in the lands of Última Esperanza was renewed. Among the adventurous travelers who ventured through these desolate territories, Santiago Zamora stands out, who went down in history as the Zamora native and who owes the discovery of the lacustrine region of Paine and large herds of wild or bagual horses.
During the excursion we will visit various monuments, streets and avenues of the city. We will visit the waterfront, the main viewpoints, pioneer homes, the craft village Ether Aike, the plaza of the four villages, Braun Blanchard Pier, mural of native peoples and Arturo Prat Plaza de Armas.
Duration: 3 hours.
-Regular tour departs everyday,all year long, at  03.00 pm.
-Private tour departure schedule is coordinated previously with the passenger depending on their availability.
The tour package inclusions and exclusions at a glance
What is included in this tour?
Items that are included in the cost of tour price.
Bicycle;
Safety helmet;
Belt Bag;
Binoculars;
Snack: water, cereal bar, chocolate;
English Speaking guide.
What is not included in this tour?
Items that are not included in the cost of tour price.
Pick up and Drop off  at your hotel;
Tips.