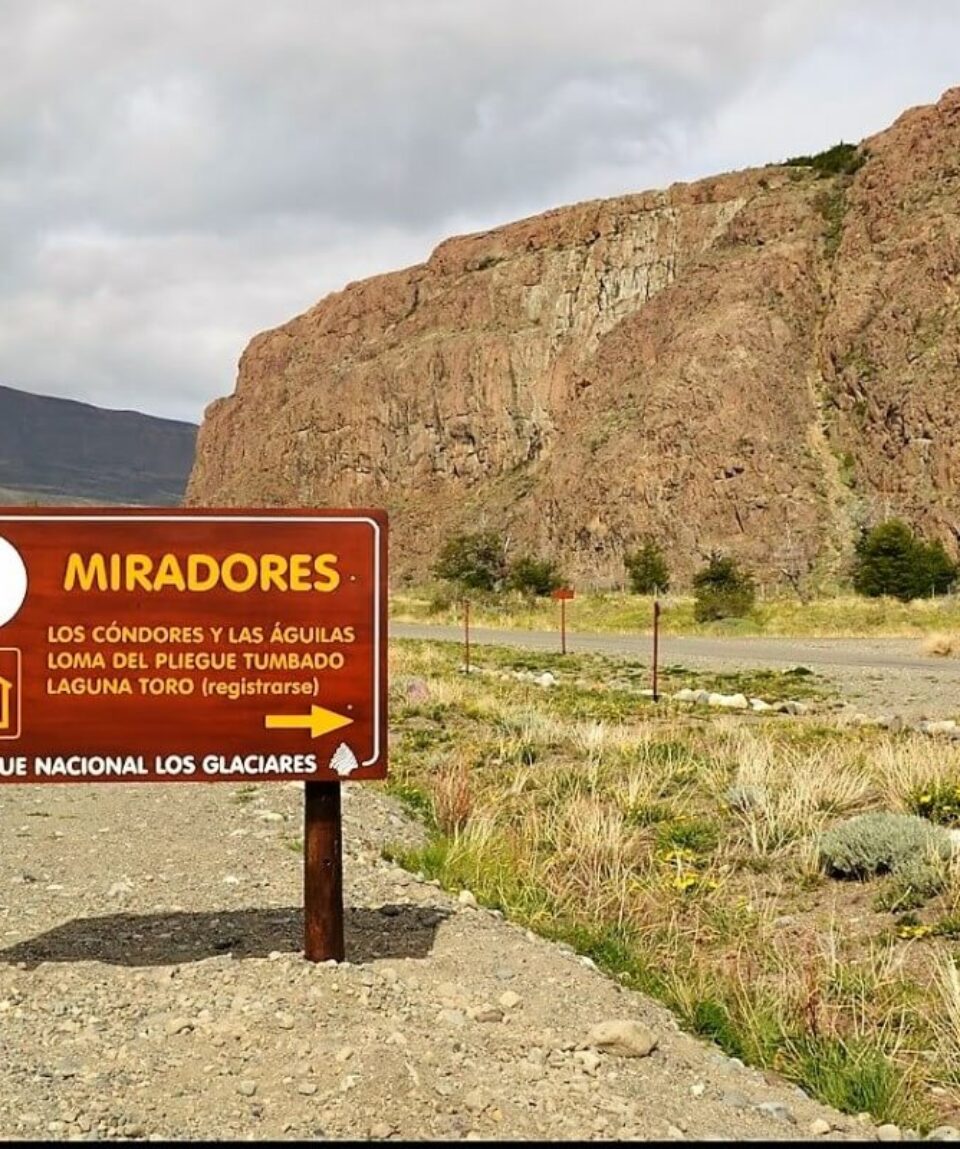 TREKKING TO LOS CÓNDORES & LAS ÁGUILAS LOOKOUTS – HALF DAY
from
Vacation Style

Holiday Type

Adventure, Boutique, Budget, Charming, Classic, Ecofriendly, Family-friendly, GROUP DEPARTURES, Hiking, Lake, Mid-range, Mountain, National Park, Photograph, Quiet, Rural, Trekking, Walking Tour
All about the TREKKING TO LOS CÓNDORES & LAS ÁGUILAS LOOKOUTS – HALF DAY.
Starting from El Chaltén, you cross the access bridge over the Fitz Roy river and continue to the head of the path that starts at the National Park Visitor Center. Passing a small gate, a sign will show you the way to the left, and a few steps away another information sign will show you a sketch of the path. From here it will be another half hour to reach the Los Cóndores viewpoint. This path is relatively new, since it was enabled in 2004. It is very well signposted and on its way it has several informative signs that you will also take advantage of to appreciate the landscape around you.
As its name implies, the viewpoint is located at a strategic point for eventual observation of condors on their frequent gliding path to and from the Fitz Roy River valley. It is also an excellent alternative to appreciate the imposing granite peaks and glaciers that dominate the horizon.
Watching the sunset from this viewpoint can be a great farewell to your stay in El Chaltén.
The trail to the Las Águilas viewpoint begins at the fork marked about ten minutes before reaching the Los Cóndores viewpoint. The viewpoint is a natural balcony with a panoramic view over the steppe and Lake Viedma to the south, Cerro Huemul to the west and Cerro Pirámide to the east. to get started This hike is ideal to prepare for an older one.
We suggest you bring: a small backpack, lunch box, water, hat, sunglasses, rain jacket, polar sweater, gloves, sunscreen, trekking shoes.
Experience required: Fit. No trekking experience required.
Duration: 2 hours.
-Regular tour departs everyday, from October to April..
-Private tour departure schedule is coordinated previously with the passenger depending on their availability.
The tour package inclusions and exclusions at a glance
What is included in this tour?
Items that are included in the cost of tour price.
Mountain expert English speaking guide (AAGM/EPGAMT-APN).
What is not included in this tour?
Items that are not included in the cost of tour price.
Pick up and Drop off at your hotel;
Tips.