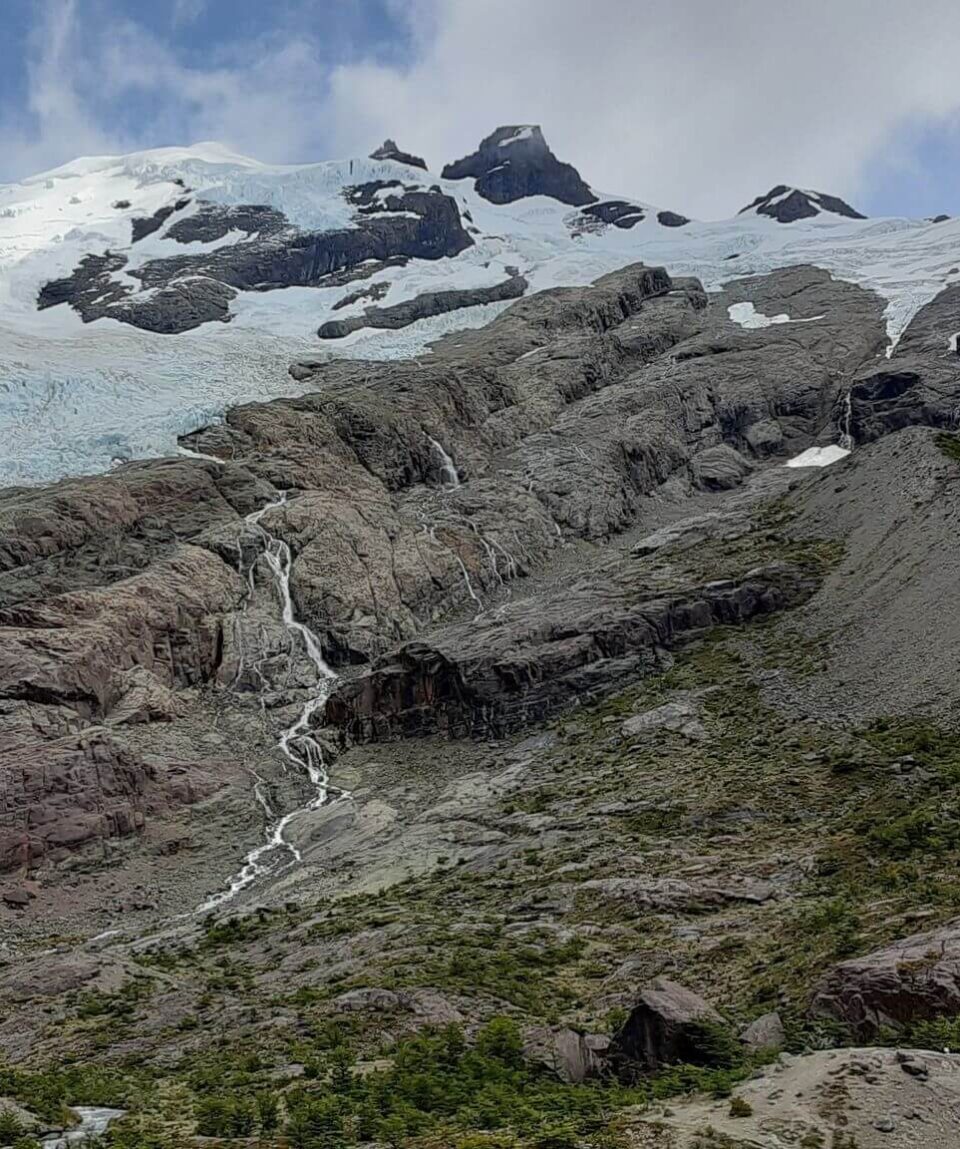 LAGO DEL DESIERTO: NAVIGATION AND VESPIGNANI GLACIER SELF-GUIDED TREKK – FULL DAY
Vacation Style Holiday Type

Adventure, Boutique, Budget, Charming, Classic, Ecofriendly, Face to Face, Family-friendly, Forest, Glaciers, GROUP DEPARTURES, Hiking, Lake, Mountain, National Park, Navigation, Photograph, Quiet, Rural, Trekking, Trendy, Walking Tour
All about the LAGO DEL DESIERTO: NAVIGATION AND VESPIGNANI GLACIER SELF-GUIDED TREKK – FULL DAY.
An unforgettable experience, which combines bus transfers with navigation and trekking from El Chaltén visiting the northern área of Los Glaciares National Park and the provincial reserve Lago Del Desierto.
We start in El Chaltén, travelling by bus those 36 Km that separate us from Lago Del Desierto with a beautiful panoramic path between forests, and bordering the Río de las Vueltas.
Then, from Punta Sur, we sail for about 50 minutes spotting the Crestón and Huemul glaciers, landing in Punta Norte where we stay for about 15 minutes.
We then sail towards the Vespignani Glacier sector, located in the middle of the lake. Once there, you can choose to walk one of the three perfectly signedposted trails of the Glacier Vespignani Reserve according to the difficulty and effort you wish to perform. The responsible person in charge of the activity will supervise your choice for you own safety.
The most demanding trail lasts about 45 minutes at a slow pace to overcome the 150 meters of altitude and access the bottom of the Vespignani glacier with an incredible view of the north face of Fitz Roy Mountain.
As a second option, the intermediate trail, leads us in a slight and constant slope to a significant point with a panoramic view of the glacier, in only 15 minutes.
You can also choose or complement the other hikes with the third option, which is the simplest trail that takes you to the wooded área and the coastal reserve without climbing.
After a farewell snack, we go back to Punta Sur on the boat. Then the bus takes us to El Chaltén where our adventure ends.
We suggest you bring: a small backpack, lunch box, water, hat, sunglasses, rain jacket, polar sweater, gloves, sunscreen, trekking shoes.
-Regular tour departs everyday, from October to April.
-Private tour departure schedule is coordinated previously with the passenger depending on their availability.
The tour package inclusions and exclusions at a glance
What is included in this tour?
Items that are included in the cost of tour price.
Pick up and Drop off at your hotel;
English Speaking guide.
What is not included in this tour?
Items that are not included in the cost of tour price.